Discover more from Southeast Asia Railways
News about railways in Southeast Asia.
The proposed Trans-Borneo Railway connecting 3 countries
May 2023: Jakarta-Bandung high-speed railway updates, Lao-Thai Railway ready, seeing Vietnam by train.
Welcome to another edition of Southeast Asia Railway News. I've been in Hua Hin all month and I took the train to get back to Bangkok (photos on Instagram).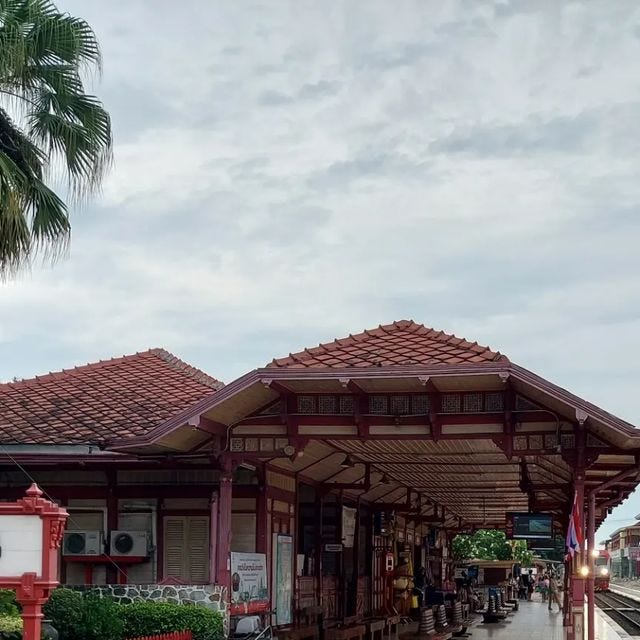 James Clark ✈️ on Instagram: "Hua Hin to Bangkok by train. Love the old carriages with open windows and ceiling fans (and wood panelling)."
I'm in Bangkok for a rail conference, representing myself for Future Southeast Asia. After the conference, I have two more train trips planned in Thailand, but I haven't planned anything beyond that.
This month there is a good mix of articles. There are updates on lines under construction, and some new lines. If you just found this site or have been sent it by someone, then subscribe to get monthly updates.
News
🇮🇩 Indonesia
Not surprisingly, the news in Indonesia is dominated by the upcoming opening (hopefully)of the first proper high-speed railway in Southeast Asia.
• Indonesia close to becoming first SEA nation with high-speed rail after test run Success
• Jakarta-Bandung high-speed train compared to Japan's Shinkansen
• 1st sample ticket of Jakarta-Bandung High-speed Railway printed
🇱🇦 Laos
• Cross-border railway gives tourism a welcome boost
• 13,000 intl trips made on China-Laos Railway
• Section II of Lao-Thai Railway completed
"Phase II of the Lao-Thai Railway Construction Project (Section II) has been fully completed and is ready to be opened for use by the public."
• Laos-China Railway opens ticket office at Khamsavath Station
Khamsavath is the Vientiane South Station, and it will be the terminus for the metre-gauge trains from Thailand (see previous link). The line is physically ready, but we are still waiting for government approval to run a railway service.
🇲🇾 Malaysia
• Putrajaya to study proposed Trans-Borneo railway, says Abang Jo
"The proposed railway will link Sarawak to Sabah, Indonesia and possibly Brunei."
• Installation of ECRL track to start year-end, involving Gebeng-Dungun route
• Vincent Tan's Berjaya Group eyes KL-Singapore HSR project
Malaysia has indicated that they are open to private companies building the KL-Singapore high-speed railway, so there will be more announcements like this.
• "One of the best train journeys in the world", Australian couple praises M'sia for their train facilities
• One of the best way to experience Sabah, Borneo! (Video)
🇵🇭 Philippines
• PNR starts construction of Clark-Laguna railway project
🇹🇭 Thailand
• Train review: First class on 'the best train in Thailand'
• Thailand's top 6 train journeys
• State Railway of Thailand plans stream-train adventure for HM Queen's Birthday
• PHOTOS: The newly renovated Pranburi Railway Station
• Malaysian weekend tourism train adding power to Hat Yai revival
• Southern Thailand's 'Insurgency Express'
"The railway from Hat Yai to Sungai Golok offers numerous glimpses into a borderland marred by conflict and marked by contradiction."
🇻🇳 Vietnam
• Rice paddies, bunk beds and coffee carts: Seeing Vietnam by train
"Skip the cheap flights and embrace slow travel."
• Government prioritizes high-speed railway in Mekong Delta
• The North-South Railway ranks first among the world's incredible train itineraries
"According to the popular worldwide travel website Lonely Planet, Vietnam's unified railway line ranks top in nine train travel itineraries."
(Original article at Lonely Planet.)